Successful event held January 13, 2018! Thanks to all who attended!!
The Icebreaker is our annual conference with great guest speakers, fly tying demos, conservation partner displays, a silent auction, and great bucket raffle prizes!
It's our big fundraiser of the year, so come learn something and maybe win some great new gear, all to support your local cold water fisheries.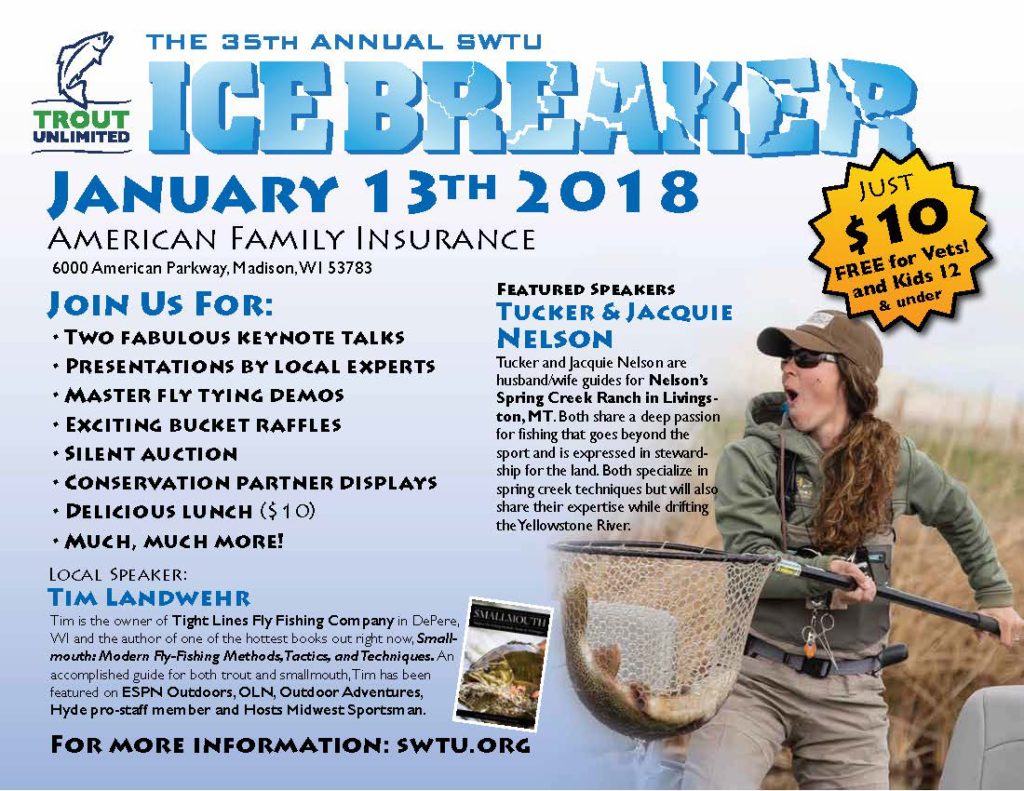 Read More